When you're given the news that there is something, anything, wrong with your health or that you are at risk, it can be a scary and unnerving time.
Whether you have been told you have:
High blood pressure
High cholesterol
Pre-diabetes
Heart failure
Or have already had a heart attack
A family history that puts you at risk for developing heart disease
There are many things you can do to take back control of your health and your life.
And you don't have to do it alone.
How working with a Registered Dietitian can help
As a registered dietitian, your health and your quality of living are my priority. There is no one size fits all diet plan that can help you to improve your health and work for your own individual life.
Instead of "stop eating this, cut this out, and never eat this again" we work together to create a plan and a roadmap so that you can improve your health and still enjoy the life you are here living.
Learning how food impacts your health, developing (and sticking to) healthy routines, and learning mindful eating practices are all major players in your health journey.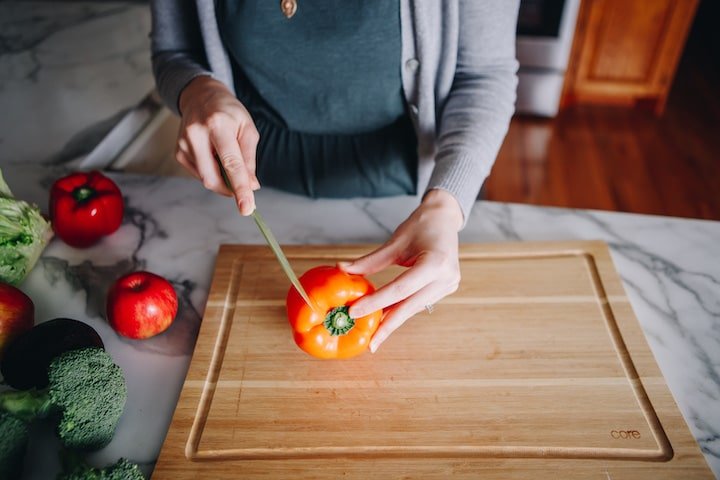 HOW EATING WITH HEART NUTRITION & WELLNESS IS DIFFERENT FROM THE REST
Have you been referred to a dietitian from your doctor, or maybe you have even seen a dietitian when you were in the hospital?
To be honest, I was once that dietitian. Dietitians in the hospital setting and system are busy. We want to help and do help with many important aspects of clinical care.
Unfortunately, you were likely given a hand-out to cover the basics, educated for 10-20 minutes, and sent on your way to figure the rest out on your own. This is a good start, but it's not the key to successful health changes.
ONE AND DONE IS NOT THE ANSWER
A lifetime of habits and routines cannot be overhauled in one session, and likely not even two. It's one thing to know what to do, and a much bigger thing to learn how to make it work in your own life.
Our packages run on a monthly basis so that the support and encouragement doesn't end at the end of the 60-minute session. In-between session support is always available to you.
With a variety of packages and services to choose from, you will have your own unique needs met through our virtual and in-person* services.
How to get started
Schedule your FREE 15 minute Eating with Heart Consultation to find out if nutrition counseling is the best next step for you.
Then choose the path that best fits what you need!
We offer monthly support for:
New Clients
Two 60-minute sessions to dive into health history, goals, and to map out and begin your heart healthy lifestyle roadmap.
In-between session messaging support
Continued Support
Your choice of four 15-minute sessions per month or two 30-minute sessions to work through barriers and continue success.
In-between session messaging support

Additional Services:
Meal planning
Food log reviews
Complete your free 15 minute consultation application HERE!